For my senior capstone, I wanted to create a project that encompassed the variety of creative disciplines that I had studied throughout school: design, video production, and animation. I decided that I would design an augmented realtiy app to utilize what I had learned about UX design, and then film a video about it to use my video production and animation/compositing skills.
For the first part of my project, I designed the concept and interface for a futuristic cooking app named Kitchen Helper. Implemented with augmented reality contact lenses, Kitchen Helper provides a variety of recipes and the means to execute them. It allows users to find recipes that suit the ingredients of their fridge, order custom-portioned ingredients to their door, and get tips throughout the cooking process.
Below: Wireframes that I mapped out in the design process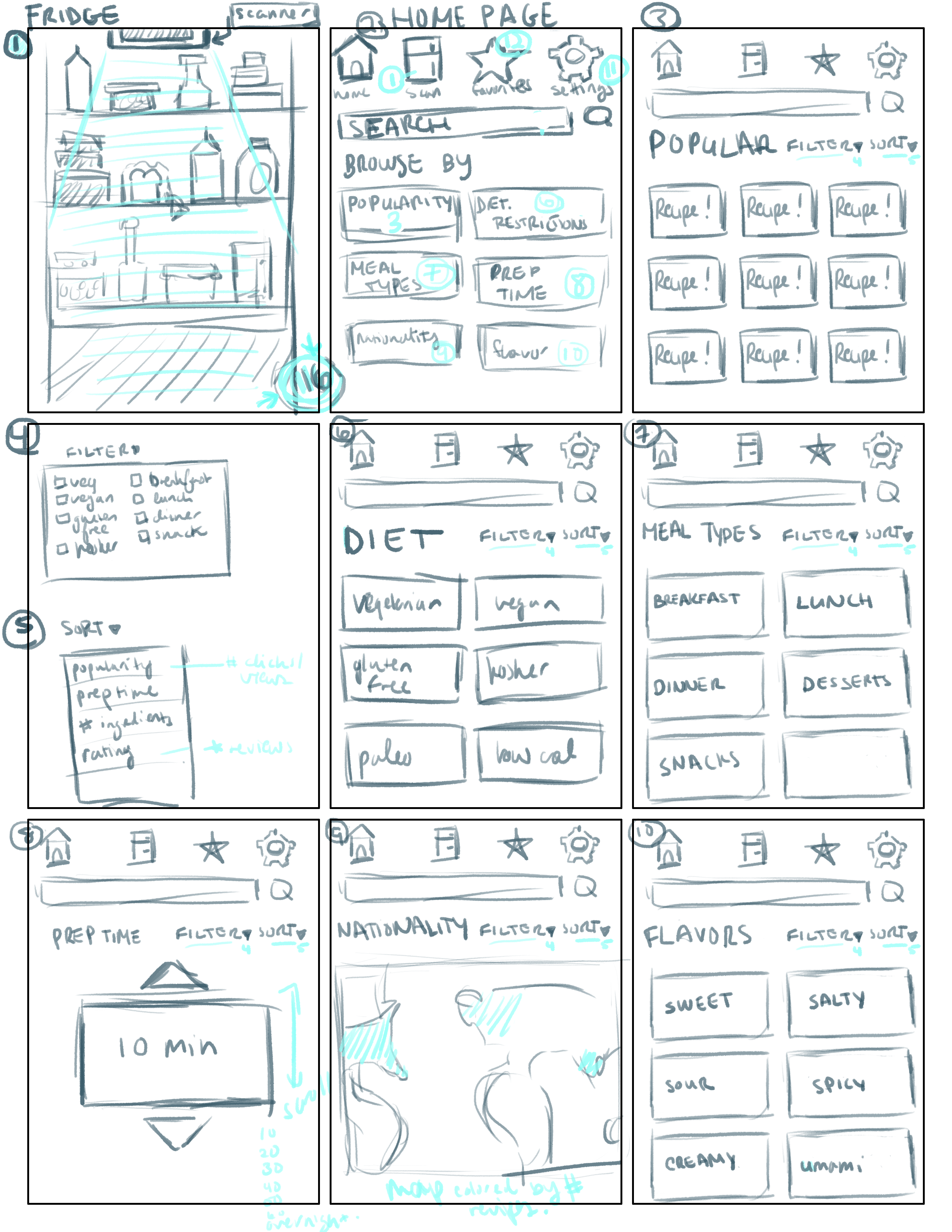 To demonstrate the functionality of the app, I coded a prototype with HTML, CSS, and JS, which you can find here.
Below: Screenshot of a web-prototype that I created for the app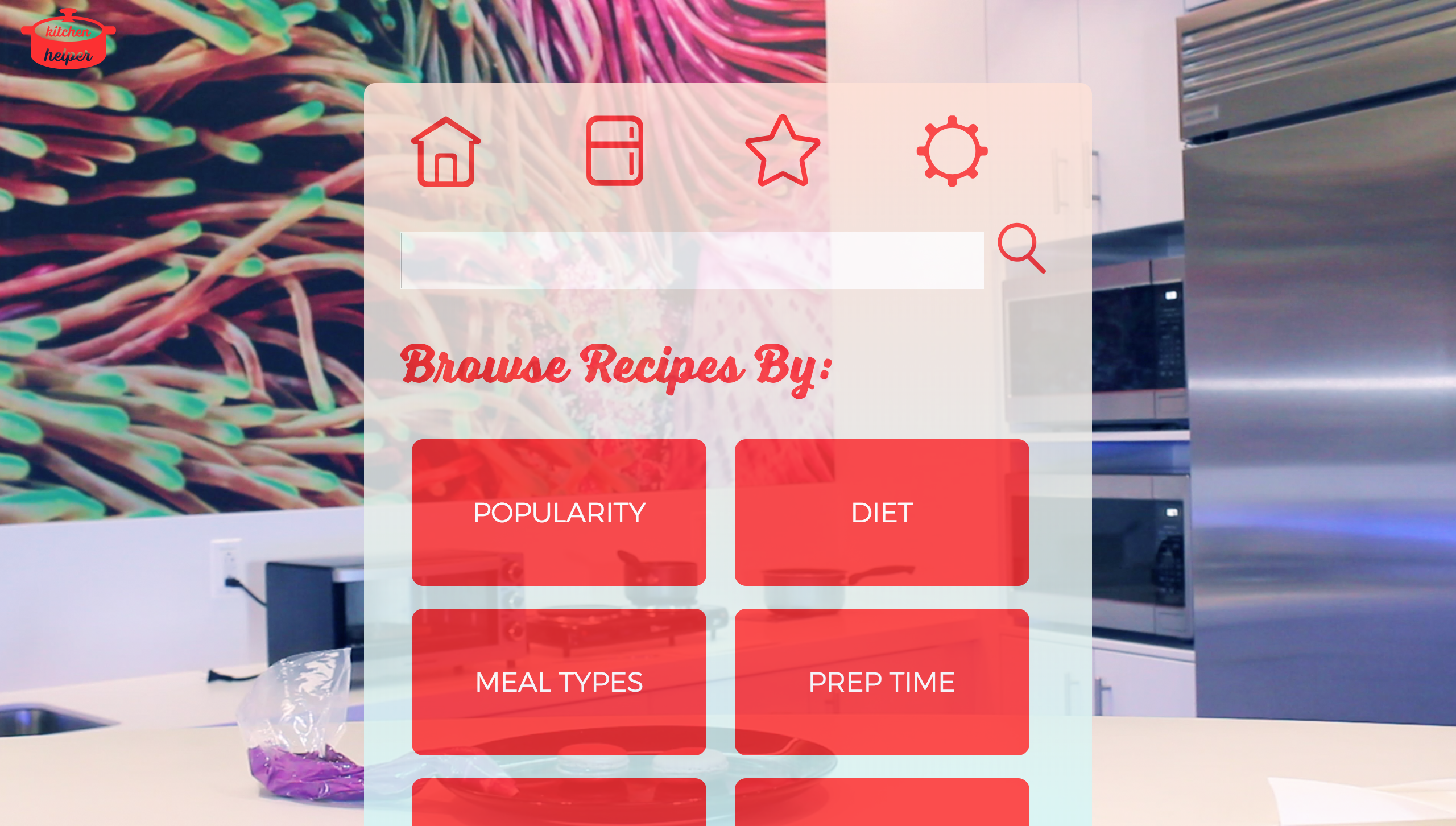 Please note: the protoype exists to convey design ideas and is not fully functional!
Finally I created a video advertisement for the app, utilizing my video production skills for the base footage, and my animation skills for the composited AR. (video at top of page)