From Storyboard to Execution
When I was asked to animate a lyric video for a musician start to finish, I was excited to excercise creativity in every part of the production process. I kicked off the process by asking what the musician wanted out of the video, and if he had any references for the style of video he wanted. He sent over a 2d animated video for reference, and I took note of the solid graphic style.
I then storyboarded my ideas for the lyric video, tying together illustrations relevant to the lyrics.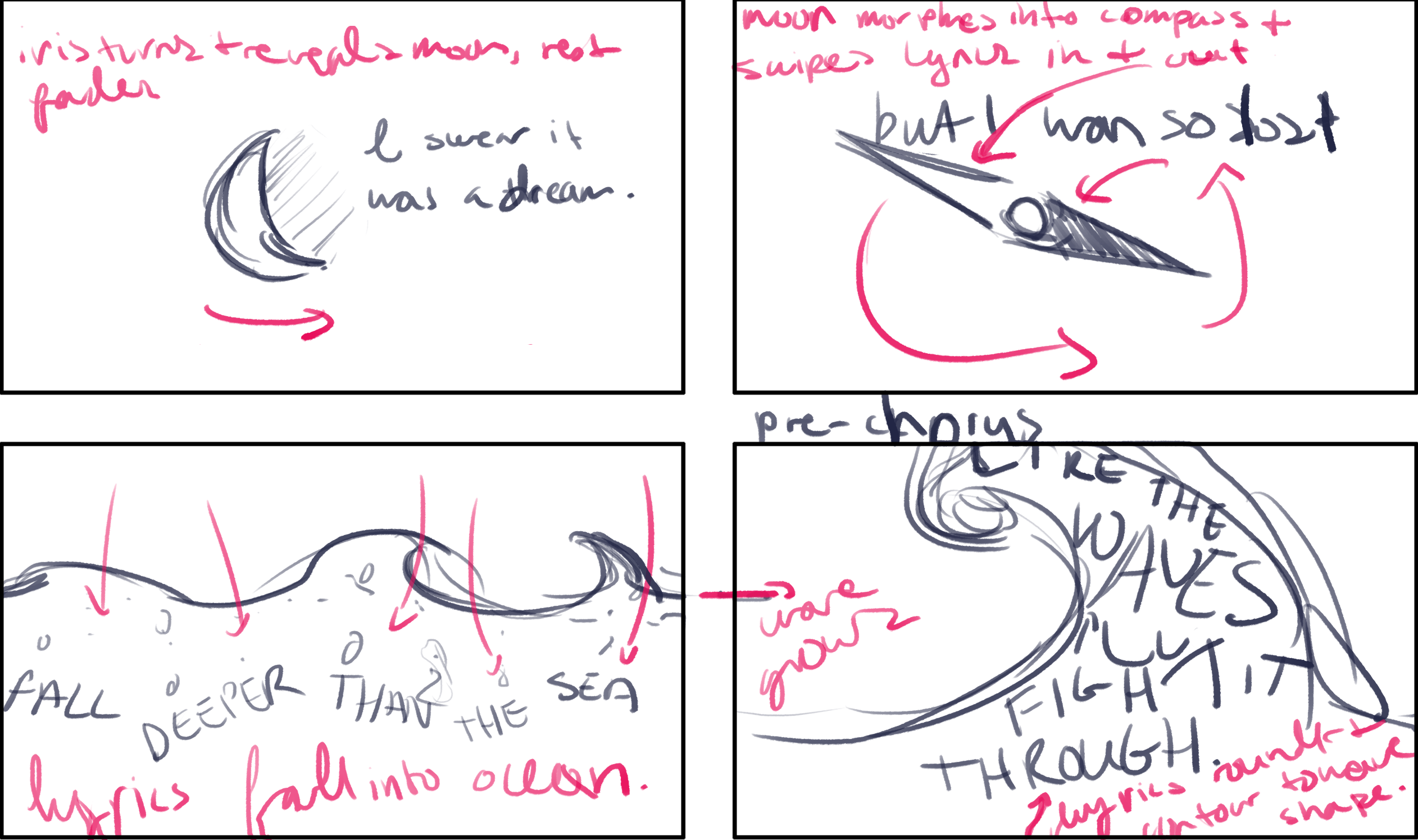 Following feedback and revisions to the storyboard, I got to work with production, first setting a visual style that felt illustrative in a similar vein to the reference video, but with a tone that matched the music. I then animated the video in After Effects. After some revisions from the musician the video was complete!